TalkTools® is always looking for new opportunities to meet our company mission:
"Improving the Quality of Life for Children with Special Needs and Their Families."
One such opportunity was our Webinar Program, launched in 2017. Since then, we have launched 75 new courses, and 3,214 learners have benefited from these varied, relevant and applicable topics –
PLUS, we have developed 12 brand-new TalkTools® e-Learning courses from these webinars!
In 2020, as the pandemic turned the world upside down, we launched our Conference Program with amazing results: in the last year and a half, we have trained over 1600 professionals and offered 60 CEUs under this initiative.
A common thread in the feedback from conference participants has been the positive impact of learning from the interdisciplinary team of experts we assembled for our conferences – We will be sharing quotes throughout the day, so check back!
This interdisciplinary, team-focused approach is at the core of our newest training initiative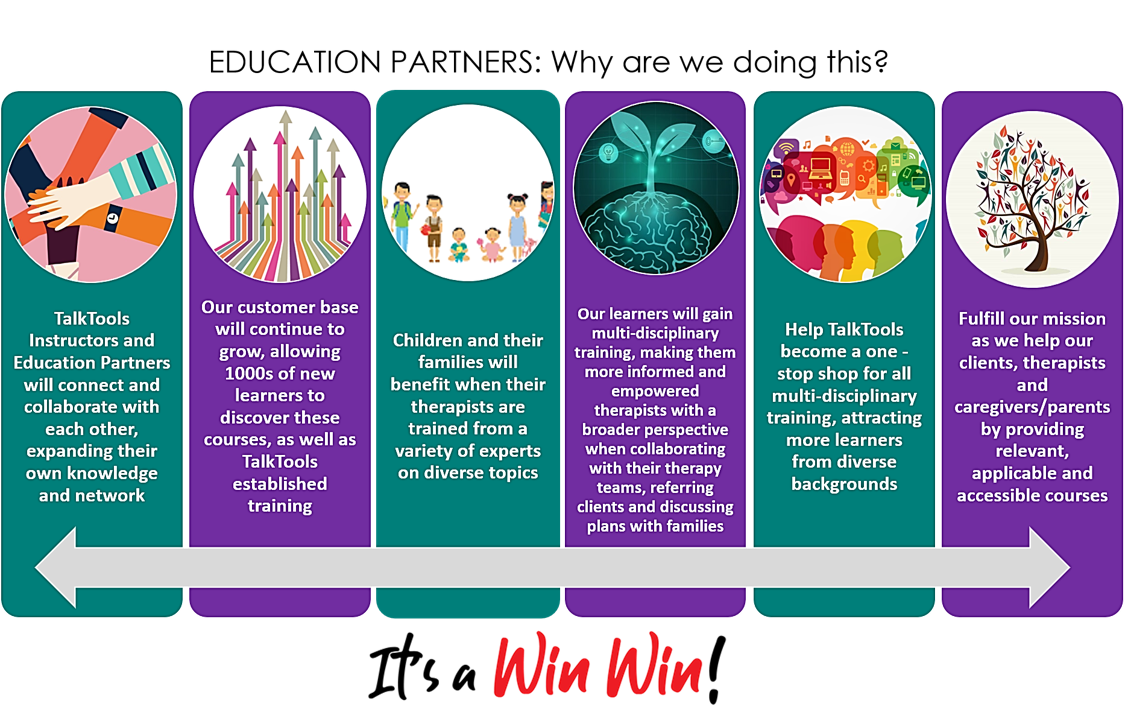 What our teaser promo reel